The Article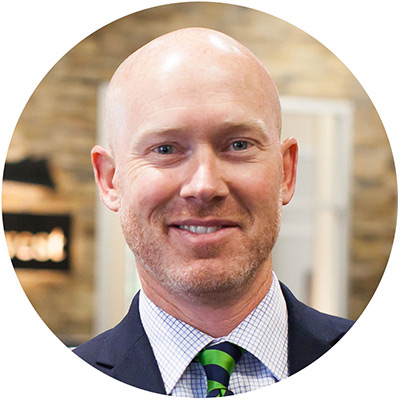 Matt Mathias aims to be a trusted advisor for his clients, whatever the size or scope of their project. As a commercial lender at our downtown branch, Matt is excited to be a part of the big moves being made to advance communities in the Texas Panhandle.
"Commercial lending is unique in that we get to know the greatest companies across all industries," he said. "Because of that, we can be our customer's greatest cheerleaders and help them grow their businesses."
A native of Canyon, TX and a graduate of WTAMU, Matt has an extensive background in the financial industry. He's worked in financial advising, retail banking, mortgage lending and commercial banking for the last 18 years.
Small bank, big impact
While megabanks make big moves, community banks match them with exceptional involvement in the communities they serve. The commitment to community and relationships are two reasons Matt enjoys working for FirstBank Southwest.
"We go above and beyond to give our resources, both in time and money, back to the community."
Do you need help with your commercial business? Matt Mathias is here to help you make your dreams a reality. At FirstBank Southwest, we believe every great thing starts small. Set up a meeting with Matt to start the process. Call 806.322.7236 or email [email protected]
All Articles