Loan Options
We offer a variety of loan options to suit your financial needs. Whether you are purchasing additional inventory or funding a major expense, we can make your plans a reality with a loan* from FirstBank Southwest.
*With approved credit.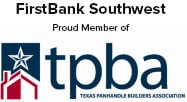 Treasury Management
Put our internet-based Treasury Management services to work for your business! Handle your finances 24/7 with our secure online Treasury Management system.
Learn More
Want To Offer A 401(k)?
Our Wealth Management team will work with you to build an employee retirement plan that attracts and retains valuable employees. We can help you establish a retirement plan so you can focus on other important aspects of your financials or business.
Learn More
Need Help On What To Choose?
Opening your first checking or savings account? Trying to determine the account type you will need for a small business venture? These stories will help you determine the right banking services for your financial needs.
Learn More