The Article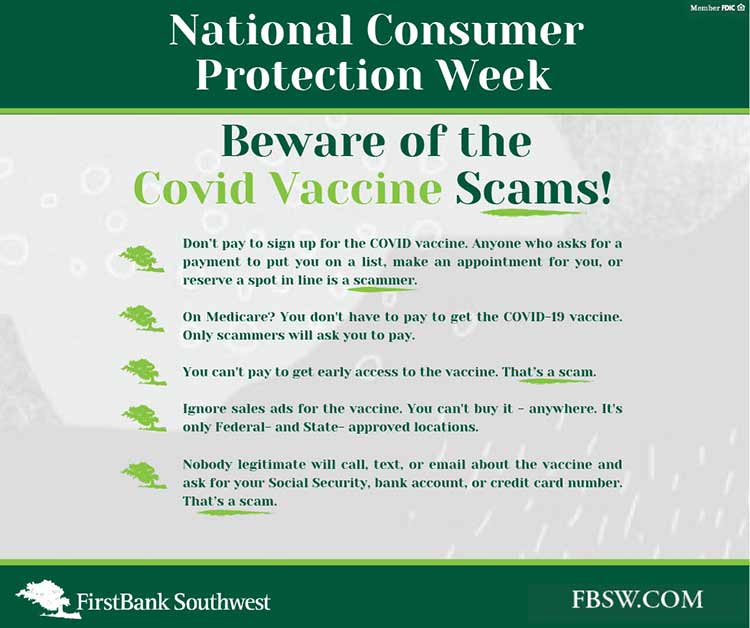 Be Aware of the Covid Vaccine Scams!
Don't pay to sign up for the COVID vaccine. Anyone who asks for a payment to put you on a list, make an appointment for you, or reserve a spot in line is a scammer.
On Medicare? You don't have to pay to get the COVID-19 vaccine. Only scammers will ask you to pay.
You can't pay to get early access to the vaccine. That's a scam.
Ignore sales ads for the vaccine. You can't buy it – anywhere. It's only Federal- and State- approved locations.
Nobody legitimate will call, text, or email about the vaccine and ask for your Social Security, bank account, or credit card number. That's a scam.
All Articles