The Article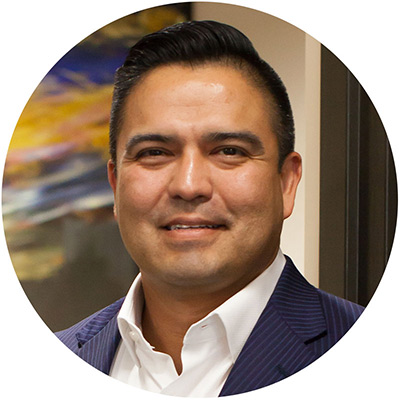 Oscar Cremer formerly worked in mental health and social services. The skills he gained through serving others came in handy as he transitioned to the financial world.
Oscar works as a commercial lender at our downtown branch in Amarillo. The many long-time employees at FirstBank Southwest drew him to his current position.
"Most employees have been at the bank for 20-plus years," he said. "That was attractive to me because it signals a cooperative work environment that allows for longevity. That translates into a higher level of care for the customer and a better banking relationship all around."
Goals for community impact
Moving to a new city presents unique challenges for everyone. As a transplant from Tulsa, OK, Oscar challenges himself to learn more about the community he now serves.
He aims to become a true asset to his clients.
"Speaking Spanish has been a great help to local entrepreneurs that may experience a language barrier," he said. "It's often said that small business owners are the backbone of our economy, but without a local banking partnership to help fund that initial concept, it is difficult to get off the ground."
Need a business line of credit or equipment loan? At FirstBank Southwest, we believe every great thing starts small. Reach out to Oscar today to discuss your business goals. Call 806.322.7237 or email [email protected]
All Articles