The Article
Amarillo, TX – FirstBank Southwest (FBSW) has joined the Texas Bankers Association and its charitable arm, the Texas Bankers Foundation, in making a contribution to High Plains Food Bank, Amarillo, part of the Feeding Texas network of 21 food banks that serve all 254 Texas counties. The Foundation is making contributions totaling $26,000 on behalf of Texas banks as part of the "Texas Banks 4 Food Banks" initiative.
Texas community banks have led the nation in processing Paycheck Protection Program loans for small businesses as well as supporting individual customers in a variety of ways throughout the crisis. Bankers, however, recognize the overwhelming challenges Texas food banks are experiencing as the unprecedented demand for assistance makes it more difficult than ever to keep their shelves stocked.
"Like many Texans, we have been moved by the significant needs at food banks across the state and inspired by the incredible efforts of the Feeding Texas network to meet those needs," said Andy Marshall, FBSW President & CEO. "We have been assisting our customers with their financial needs, but it's very important that we help with their essential needs as well."
Whether it is putting food on the table by helping to preserve jobs or literally helping to put food on the table in partnership with Feeding Texas, the Texas Bankers Association and its member banks embrace the tagline, "Strong Banks. Stronger Communities," now more than ever. To learn more about Feeding Texas, visit: https://www.feedingtexas.org.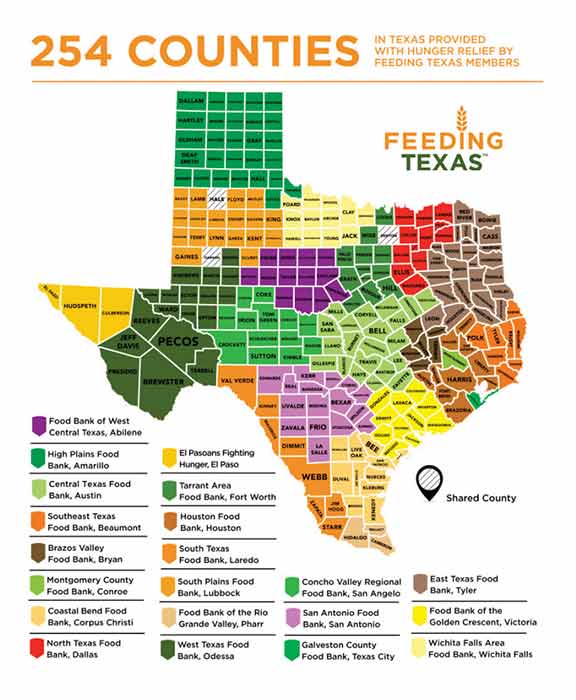 ABOUT FIRSTBANK SOUTHWEST
FirstBank Southwest (FBSW) has nine banking center locations in Amarillo, Booker, Hereford, Pampa, and Perryton, Texas. It is the mission of FirstBank Southwest to be the preferred community bank in the greater Texas Panhandle by providing focused financial services for commercial customers and retail customers. For more than 100 years, FirstBank Southwest has met the needs of those working and living in The Panhandle. Get social with us on Facebook, Instagram, LinkedIn and Twitter. Visit us on our webpage at: www.fbsw.com.
###
FOR MORE
INFORMATION CONTACT:
Rachel Smith, Marketing Director
2401 S. Georgia, Amarillo, TX 79120
806.354.5245
[email protected]
All Articles