The Article
Celebrating "Coats and Shoes for Kids" 21st Anniversary
Amarillo, TX – FirstBank Southwest (FBSW) is kicking off its 21st year of sponsoring a community project geared toward children during the Christmas holidays. This year, the bank will again sponsor its "Coats and Shoes for Kids" drive in November and early December.
The project provides basic warm coats and shoes for children in need, in the Perryton elementary and middle schools. Coats are purchased by bank employees, and shoes are purchased by school staff, who have identified children without proper outerwear or safe shoes. They will be delivered to the schools before Thanksgiving. The last 21 years, private donations to the project provided around 3,257 coats and 1,841 pairs of shoes for the children. Nurses report there is always a need for coats and shoes.
Anyone who would like to support the Coats & Shoes for Kids can make a donation, in any amount, at FirstBank Perryton Branch, located at 201 S. Main St. No school money or taxpayer funds are used in this project.
For more information, contact FirstBank Southwest Perryton Branch at 806.435.3676.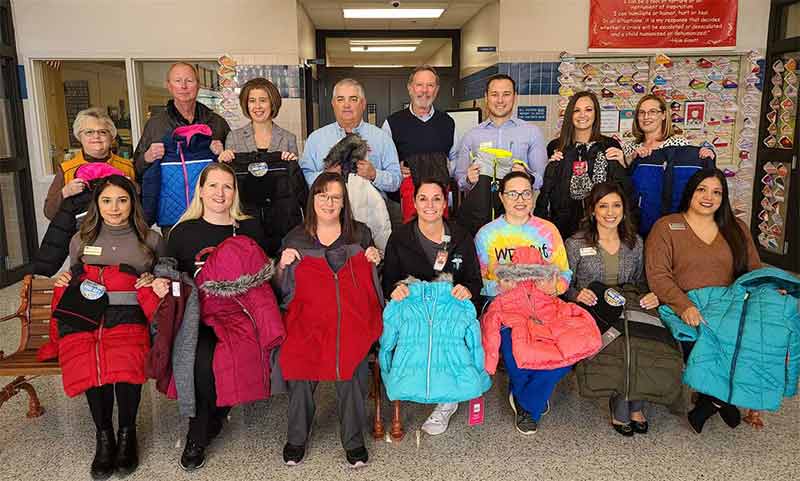 ABOUT FIRSTBANK SOUTHWEST
FirstBank Southwest ("FBSW") has nine banking center locations in Amarillo, Booker, Hereford, Pampa, and Perryton, Texas. It is the mission of FirstBank Southwest to be the preferred community bank in the great state of Texas by providing focused financial services for commercial customers and retail customers. For more than 100 years, FirstBank Southwest has met the needs of those working and living in The Panhandle and has expanded their Loan and Deposit Production Office in Fort Worth, Texas. Get social with us on Facebook, LinkedIn and Twitter. Visit us on our webpage at: www.fbsw.com.
###
FOR MORE INFORMATION CONTACT:
Rachel Smith, Marketing Director
806.354.5245
[email protected]
All Articles