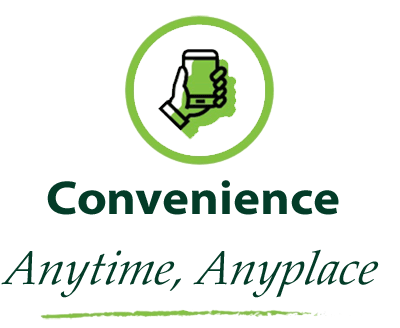 About Online BillPay
Allows customers to pay bills or mail checks for any kind of payment. Single pay and multi pay options.
• Easily send and organize your bills and payments. Also helps to protect the customer's account from fraud.
Digital Banking With You In Mind
We offer security for peace of mind, payment methods to send money fast, convenience to access your accounts anytime, anyplace and Treasury Management to optimize cash flow.
Personal Banking
Business Banking