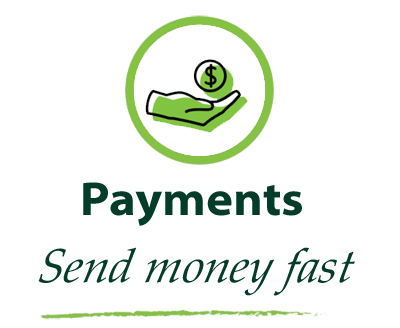 About Apple/Samsung/Google Pay
Allows customers to securely push their credentials to their wallet of choice, ensure that the correct debit card is added and becomes the preferred method for payment.
• Pay quickly by lifting smart phone or smart watch to the payment device at merchants.
• One-click payments online.
Digital Banking With You In Mind
We offer security for peace of mind, payment methods to send money fast, convenience to access your accounts anytime, anyplace and Treasury Management to optimize cash flow.
Personal Banking
Business Banking