The Article
AMARILLO, TX – FirstBank Southwest (FBSW) created a 15-member Banking Advisory Council (BAC) to allow for the Bank to learn and understand the future of banking through the eyes of students. This collaborative council is made up of high school seniors at Amarillo ISD, Canyon ISD, Bushland ISD, as well as freshmen and sophomores at Amarillo College. Members were chosen during a competitive process of education requirements, essays, and in-person interviews.
"It's an idea I dreamed up a few years back that has finally come to fruition," stated Andy Marshall, President and CEO at FirstBank Southwest. " We want to expose these folks to banking and hopefully create a new generation of bankers from people that might not have otherwise thought of banking as a career choice. We will do everything we can to learn from them as to what their generation wants in a financial services relationship and, in doing so, prepare us to evolve into the community bank of the future."
The BAC will interact with leadership within the bank, have networking opportunities, be involved with community service, and be developed professionally. This program is designed to enrich the lives of the students by growing the skills that will make them attractive to future employers and to promote banking as a future career.
"This presents a remarkable opportunity for our team to gather insights from students and reciprocate by imparting leadership skills." stated Kelly Preston, Banking Advisory Council Program Director and Senior Vice President, Human Resources Director at FirstBank Southwest.
Council members consist of:
Evan Adams, Amarillo College
Leah Aviles, Amarillo College
Savannah Moore, Amarillo College
Romie Rubio, Amarillo College
Abi Hill, Amarillo High School
Pranav Nambiar, Amarillo High School
Kelsey Conner, Bushland High School
Ian Armstrong, Canyon High School
Demario Cordova, Caprock High School
Nevaeh Carey, Palo Duro High School
Ja'Zhana McFall, Palo Duro High School
Enrique Garcia, Palo Duro High School
Lyzeth Nieves, Randall High School
Britten Ratcliff, Tascosa High School
Allie Kaltefleiter, West Plains High School
The BAC meets once a month from September through May. Students may participate in a maximum of two terms, consecutive or non-consecutive. Each student is required to meet responsibilities while on the council, and in turn, each student will receive $3,000 scholarship to the school of their choice.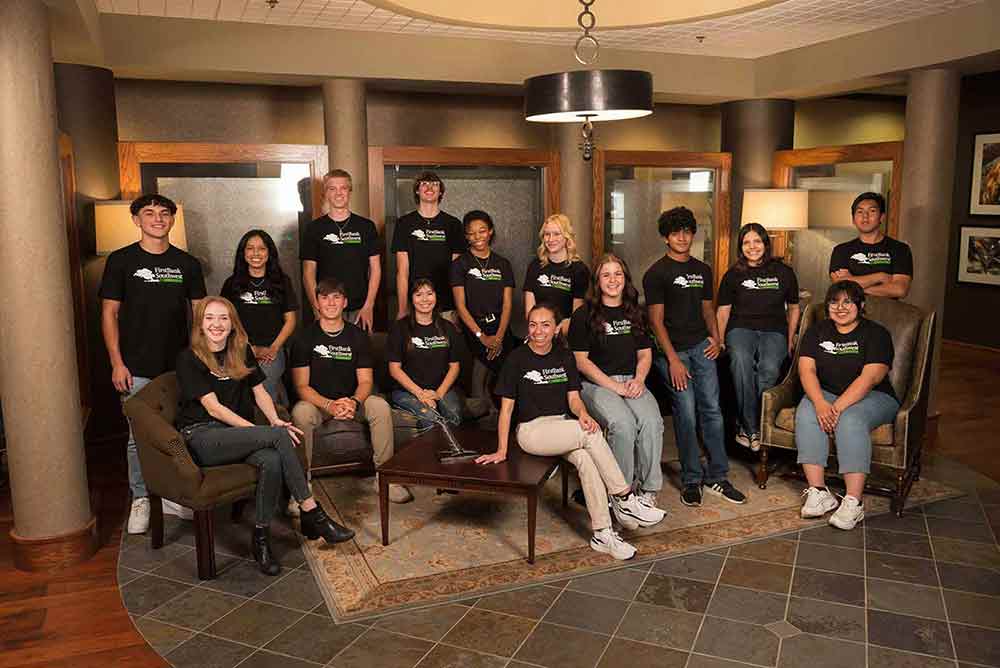 ABOUT FIRSTBANK SOUTHWEST
FirstBank Southwest ("FBSW") was founded in 1907 and family-owned since 1934. FirstBank Southwest is a dynamic 1.7+ billion regional bank that has the privilege of serving the families and businesses of the Texas Panhandle, DFW Metroplex, and Austin and San Antonio metro markets. It is the mission of FBSW to be the preferred community bank in the great state of Texas by providing focused financial services for commercial customers and retail customers. Get social with us on Facebook, Instagram, LinkedIn and Twitter. Visit us on our webpage at: www.fbsw.com.
###
FOR MORE INFORMATION CONTACT:
Rachel Smith, Marketing Director, 806.354.5245, [email protected]
All Articles