The Article
Independent Bankers Association of Texas recognizes FirstBank Southwest's bank culture
AMARILLO, TX – The Independent Bankers Association of Texas (IBAT)—the largest state community banking association in the nation, just honored FirstBank Southwest (FBSW) with a Bronze Eagle Best of Community Banking (BOCB) award for its "Feeling Better Starts With Us" bank culture entry.
"Faith. Family. Bank." are the words that drive FirstBank Southwest's culture. We believe you cannot have a bank without family, and this is where the "Feeling Better Starts with Us" program first began. FBSW wanted to develop a well-being program to support its family in all facets of life. Thus, the "Feeling Better Starts with Us" program focuses on three fundamental areas: mental health, physical health and financial health. Not only is this a well-being program, but a catalyst for creating change.
The program's mission is to educate employees on overall well-being, provide in-depth training on mental health, reduce mental health stigma, eliminate barriers due to access and cost and provide a comprehensive selection of resources for all employees and their families.
Since FBSW implemented the program in November of 2022, all programs have seen an increase in utilization. As the program expands throughout 2023, employees will have access to Mental Health First Aid. In addition, the program offers quarterly lunch-and-learn sessions on the three subject areas and provides access to an Employee Financial Assistance program.
Community banks, such as FirstBank Southwest, play a critical role in their local communities. The Best of Community Banking competition is designed to honor local banks for their commitment to helping their customers, neighbors, employees and community. BOCB Awards recognize community banks throughout the state for their innovation, creativity and success in fulfilling a specific community or internal need. All BOCB submissions can be viewed at www.ibat.org.
You can watch the video submission here: https://youtu.be/wZocWyYtvJI.
ABOUT FIRSTBANK SOUTHWEST
FirstBank Southwest ("FBSW") was founded in 1907 and family-owned since 1934. FirstBank Southwest is a dynamic 1.4B+ regional bank that has the privilege of serving the families and businesses of the Texas Panhandle, DFW Metroplex, and Austin and San Antonio metro markets. It is the mission of FBSW to be the preferred community bank in the great state of Texas by providing focused financial services for commercial customers and retail customers. Get social with us on Facebook, Instagram, LinkedIn, Twitter, and YouTube. Visit us on our webpage at: www.fbsw.com.
###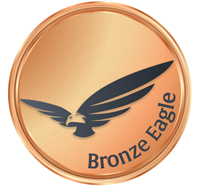 FOR MORE INFORMATION CONTACT:
Rachel Smith, Marketing Director
806.354.5245
[email protected]
All Articles