The Article
Chosen as a recipient 4 years in a row!
Amarillo, TX – FirstBank Southwest (FBSW) was named a recipient of the 2023 American Banker "Best Banks to Work For" award. Becoming one of American Banker's "Best Banks to Work For" didn't happen by accident, it happened by FBSW leaders working purposefully every day to ensure that employees are engaged, creating a work-life balance, and just caring about the people you live and work with.
The American Banker program is a survey competition to determine which banks are the nation's best employers. The process is managed by Best Companies Group (BCG) and winners are published in American Banker magazine. In order to be considered, banks must be commercial or retail, or the commercial or retail banking units of diversified financial services companies. They must also have at least 50 employees working in the United States. The employer questionnaire captures information about workplace policies and practices. All employees were surveyed, and the targeted response rate had to be 65% or more.
"FirstBank Southwest is honored to be one of the American Banker's "Best Banks to Work For" list for 2023", said Andy Marshall, President and CEO of FirstBank Southwest. "We strive to provide our team with an enjoyable workplace where they can maintain a healthy lifestyle. We are especially proud as this award is truly a reflection of the dedication and loyalty of our incredible FBSW family."
ABOUT FIRSTBANK SOUTHWEST
FirstBank Southwest ("FBSW") was founded in 1907 and family-owned since 1934. FirstBank Southwest is a dynamic 1.7+ billion regional bank that has the privilege of serving the families and businesses of the Texas Panhandle, DFW Metroplex, and Austin and San Antonio metro markets. It is the mission of FBSW to be the preferred community bank in the great state of Texas by providing focused financial services for commercial customers and retail customers. Get social with us on Facebook, Instagram, LinkedIn and Twitter. Visit us on our webpage at: www.fbsw.com.
###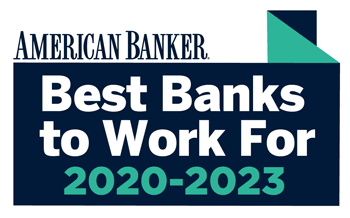 FOR MORE INFORMATION
CONTACT:
Rachel Smith, Marketing Director
806.354.5245
[email protected]
All Articles